GLAD Model.  Have you heard of it?
Project GLAD  (Guided Language Acquisition Design)  is a K-12 instructional model consisting of 35 well-articulated strategies.
Any teacher I talk to who is GLAD certified speaks wonders of how prepared they feel to teach in a language classroom!   In many Methods and Materials for Teaching ESL courses, the SIOP (Sheltered Instruction Observation Protocol) Model is covered.  This is another model of instruction for effectively teaching ELs. The SIOP and GLAD models are similar but GLAD seems to have more of a focus on the strategies teachers would use to scaffold lessons.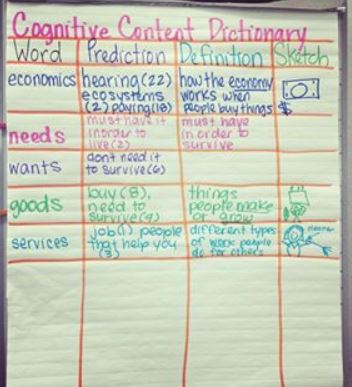 The GLAD strategy that I want to present to you is the Cognitive Content Dictionary, video link follows.  I like the fact that this strategy can be used in all content areas and that it is consistent for language learners so they know what to expect.  I have seen teachers laminate the poster so  they can use it over and over.
Steps:
Teacher introduces the word and has the students say the word aloud.  For example,  teacher might direct students to say the word to the floor, whisper the word to their left foot, say the word to their partner.  Students gain confidence in pronunciation thus lowering the  affective filter!
Teacher instructs students to self-assess their knowledge of the word's meaning.  This could take the form of thumbs up/down, rate 1-4, heard of it/not heard of it.
Students share in groups what they know about the word.
Class makes predictions about word meaning.
A visual is provided.  This could be a drawn image or TPR gesture, or both! Teacher can clarify misconceptions and solidify meaning.
A final agreed upon meaning is written on chart.
Students create sentences using the word and share out.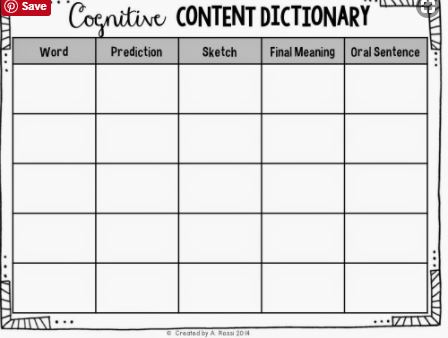 WANT TO SEE IT IN ACTION?
Here is a quick video (4 mins.) in which the word "analyze" is discussed.  Here is the link provided in video to a google doc with more examples of cognitive content dictionaries.
Here you will find a secondary classroom example (7:35 mins). An  ELA teacher reviews a poster form of the cognitive content dictionary and introduces a new word.  She also demonstrates many other teacher strategies: Numbered Heads Together and TPR (Total Physical Response).
 In this video ( 9 mins) a professor models the strategy with a class of adults.
For you coaches out there, you will find a one pager to share with staff here.
Here is a link to read more information.  http://projectgladstudy.educationnorthwest.org/what-is-glad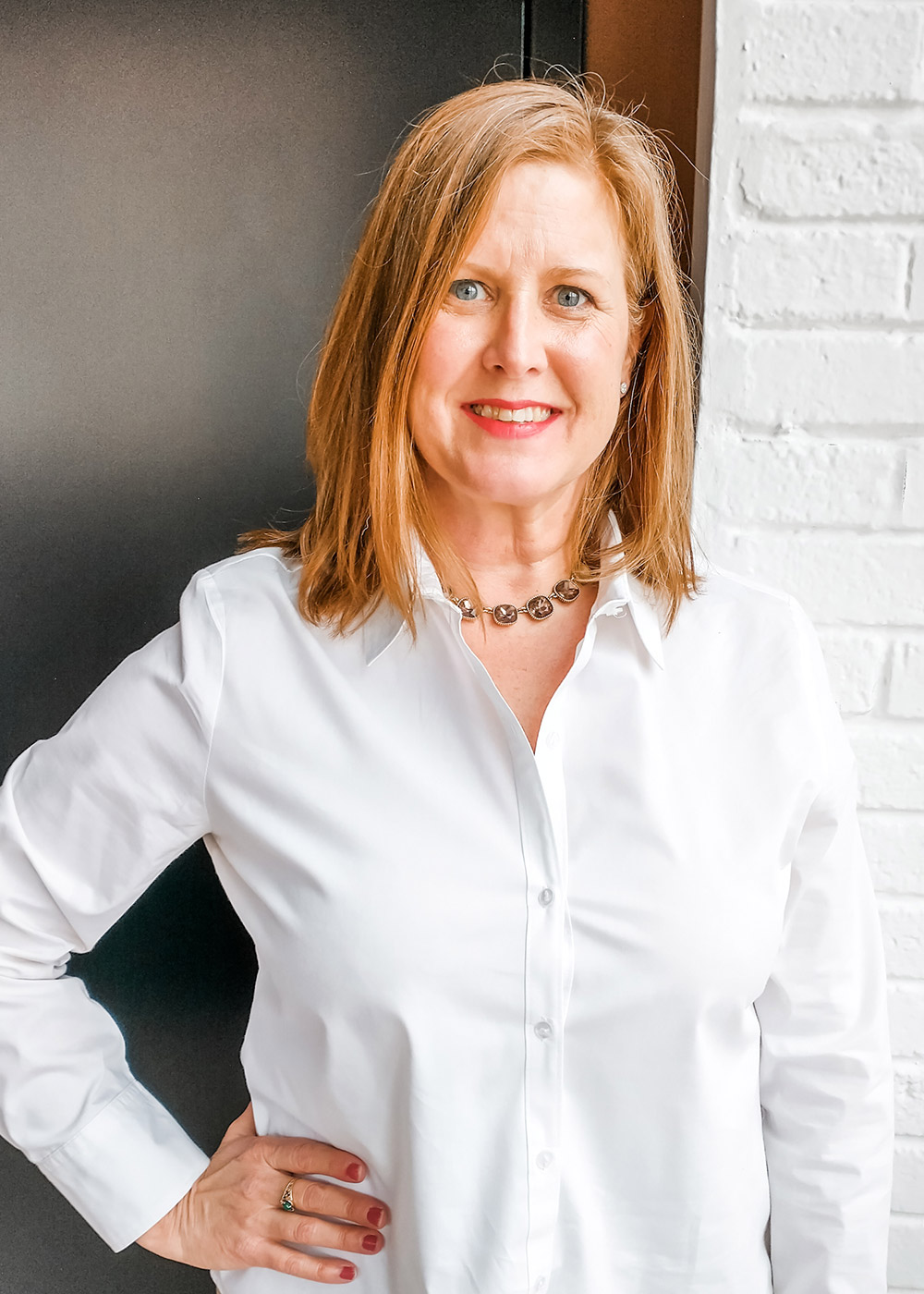 Expert Consultant in Bilingual Education for Multilingual Learners
I have dedicated my time to researching and learning how best to teach reading to Spanish-speaking students. My goal as an independent consultant is to empower teachers to know better and thus to do better.